Q: Does the price include set up and delivery?
A: Yes, although additional fees may apply for areas farther out. Remember prices do not include sales tax.
Q: Do you deliver to other cities?
A: Yes, but once again please be aware that due to rising gas prices and the possible need for an extra truck and labor that travel fees can be quite high. Please call our office for a current quote.
Q: Does the standard 8 hour rental time include your set up time?
A: No. We arrive early to set up so you get the entire rental time to play.

Q: How do I book an inflatable rental from Keiki Jump?

A: There are multiple ways, either by email, phone or through our website (www.keikijump.com). Just call us @ 808-225-5311 and we will take your reservation over teh phone. We do require a non-refundable $50 Deposit to reserve anything that is over $100. You can pay by VIsa, Mastercard, AMEX, or Paypal, over the phone or mail us a bank money order or cashiers check to the following address:

Keiki Jump LLC
P.O. Box 1283
Pearl City, HI, 96782

Deposits and pre-payments must be received at least 48 hours before the day of the party and will be deducted from the total amount due the day of teh party. We accept credit card, cash or bank money order/cahsiers check payment the day of the party.

Q: When do you set up?
A: That depends on how many rentals we have that day. Generally we arrive 15-30 minutes before the rental time begins. Please have your cell phone on and with you during the day of your event. If we have a lot of rentals that day, we may need to set up as early as 2 hours in advance. If this is the case, we will call the Friday before to confirm that someone will be at the party location.
Q: We´ve rented some really dirty jumps from other companies in the past. Are they always that dirty?
A: No. The jump should be clean when you get it. Keiki Jump LLC cleans and disinfects before and after every rental. We stronly emphasize cleanliness of our bounce house units.
Q: Do we have to keep it plugged in the entire time?
A: Yes. A blower keeps air in the jump unit the entire time. Once unplugged they deflate. That´s why we require an outlet within 50´ of the unit or a generator. Longer cords can pop your circuit breaker so we bring our own heavy duty cords.
Q: What about parks? Do parks have electricity?
A: We love setting up at parks but most parks do NOT have electricity. If you want to set up at a park, you must rent a generator. We rent generators at a resonable cost. Also, parks are first come, first serve so get your permit early and in advance.

For information obtaining a permit, please call or visit these useful Oahu links:

http://dlnr.hawaii.gov/dsp/parks/oahu/
http://www.honolulu.gov/parks/parkuse.html

When calling the Department of Parks and Recreation to request a permit, please tell them you are renting a bounce house unit from "KEIKI JUMP"

City & County Parks - PH: 768-3440 Monday - Friday 7:30 am - 4:00 pm
State Parks - Ph: 587-0300 Monday-Friday 7:30am - 4:00 pm
Q: What payments do you take?
A: Cash or Credit Cards. If paying by cash, please have exact change as our drivers do not carry cash.
Q: What if we need to cancel?
A: Please call our Office as soon the need to Cancel is realized. We do not want to turn away custmoers when a bouncer/slide is already reserved. We will call you 24 hours before your party to confirm. If you have not paid a deposit or we cannot reach you for any reason after several attempts we will not deliver the inflatable unit. The $75 deposit is fully refundable for all weather-related issues determined 2-hours prior to event.

Q: What if we need to only cancel a certain portion of our equipment rentals?
A: Our employees work very hard to ensure all equipment for your order is loaded in their trucks prior to their departure from our warehouse, so please call our office a minimum 24-hours in advance if you need to add or subtract items from your order. A 20% restocking fee will be added on to your order for any cancelled items made during delivery.
Q: Do you require a deposit?
A: Yes all orders require a $75 Credit Card deposit. Any order over $300 is 25% deposit.

Q: Is Deposit Refundable?:

A: YES, They are fully refundable if you cancel your order at least 10 days prior to your rental date. If you cancel between 2-9 days prior to your rental you will be given a raincheck that is good for 1 full year from Event Date.

Q: How big are the jumps?
A: Most of our jumps (all of our character jumps for example) are 15´x15´ which is a little bigger than many companies rent. Please note the space required for each jump (listed near the large picture) as some are VERY big and require extra space. When in doubt, measure your space to make sure it will fit. Jumps need room to be staked and they need room for the blower and can´t rub against walls or trees as this may damage the jump. The sizes listed with each jump include the space needed for stakes etc. If you have stairs or a tiered backyard, please call our office to discuss options for setup.
Q: What about the big jumps? Any special requirements?
A: Check the requirements listed with each jump. Also, make sure you have at least a 2´ access to the area where it will be set up. The jumps can weigh up to 650 pounds so we need a clear path with ample room. Water slides require a hose connection and water spicket within 50 Feet of unit placement.
Q: What surfaces do you set up on?
A: We can set up on Grass (our favorite and best for the kids), dirt, asphalt, and concrete. Sorry, we cannot set up on any type of rocks as the constant rubbing will wear through the vinyl jumps. Any flat, clean grassy area or indoor halls with high ceilings (18 Feet), paved asphalt or smooth concrete is perfect placement. Grounds shoul not have any exposed large rocks, debris or animal waste in close proximity to the chosen site. NO GRAVEL or CINDERS. We can do a pre-site inspection BEFORE securing your reservation for $25 cost added to your order. Just call us @ (808) 225-5311 to schedule an appointment.
Q: Can we see a copy of your contract and safety rules?
A: Yes. There is a link in your receipt once you've ordered or you may contact our office.
Q: Are we responsible for the unit if it gets a tear or damaged in any way?
A: Yes and no. You are not responsible for normal wear and tear on our units. Seams may develop tears in high traffic areas over a period of time. If this happens please alert us at once so we can remedy the situation. If however, damage occurs due to failure to follow our safety rules or negligence (i.e. not turning off the blower in high winds) you will be responsible for all damages up to and including replacement of the unit/blower etc which can cost thousands of dollars. We don´t want you or us to be in that situation which is why we have you sign and initial on all of our safety rules so that you can be the trained operator.

Q: Who is responsible to supervise the riders?

A: The primary responsible party is the lessee. Partents are also responsibel for their children. Please take supervision seriously.

Q: Are Water slides allowed at all parks?

A: No. State park and county park facilities prohibit waterslides. Howver, inflatable bounce houses and dry slides are accepted at most parks. If a local community center park allows waterslides then water slides will be a blast.

Q: What if it Rains or there is inclement weather?

A: We at KEIKI JUMP take weather very seriously. We constantly review weather patterns through all available sources and means 2 hours prior to delivery. If we determine such cancellations due to inclement weather are required, your deposit will be fully refunded. Otherwise all other cancellations due to customer decisions will be forefeited.

Here are some useful Oahu weather links:

http://www.kitv.com/weather/forecast
http://www.hawaiiweathertoday.com/oahu.php
http://www.hawaiinewsnow.com/category/202017/weather
http://www.prh.noaa.gov/hnl/

Q: Do you set up if its windy?

A: No. It is very dangerous and unsafe for any inflatable to be set up with high winds exceeding 25 MPH! Our operators have gone through rigorous training certifcations and are required to check local weather conditions before setting up any inflatable bounce house or slide.

Q: Who supplies the electricity?

A: Customers are responsible for providing power to operate the blower. A grounded 3-prong outlet must be used no farther than 100-Ft away. We provide all extension cords. However, if a generator is required and the placement of the inflatable is more than 100-ft away from any power source, we will provide a generator at an additional cost of $45 per rental.

Q: Are your bounce house units insured?

A: YES! We are insured by - Cossio Insurance Agency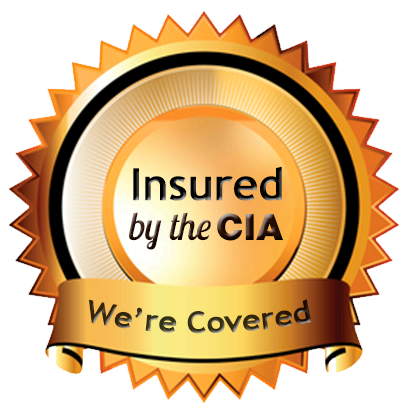 Still have a question? Call or Write: sales@keikijump.com 8082255311